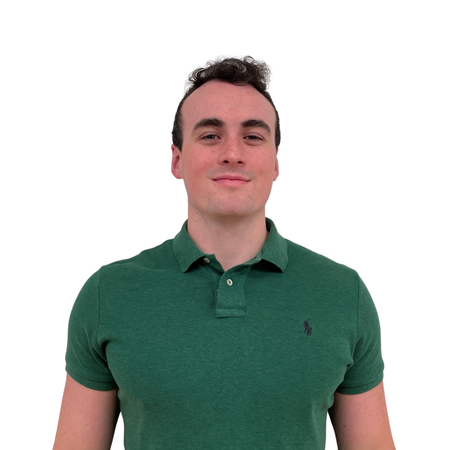 Back to Team
Ross
Burke
Head of Cell & Gene Therapy, NYC
​Ross is a New York City-based Global Executive Recruiter within the Biopharmaceutical' market per a specialization in Cell & Gene Therapy. Providing consultative, data-driven 360 recruitment for start-up, MSE and multinational businesses.
​
As the Manger of Life Sciences here at Metric, Ross has managed and developed new partnerships and major accounts across the entire Biopharma Discovery and Development industry with CRO, CMO & Biotech companies.
​
Some of the Key Sectors that he has developed his expertise:
Genome editing (CRISPR/Cas9, AAV, etc.)

Nucleic Acid Therapies (RNA, DNA and peptide)

Digital Biology & Machine Learning

Bio-production/Biologics

Molecular Biology

Cellular Biology/Cellomics
​
| | | |
| --- | --- | --- |
| ​ | ​ | ​ |
​It was so great working with Ross on finding my most recent position. He initially reached out to me via a LinkedIn message which I actually overlooked. He followed up with me, which finally caught my attention; so thankful for your perseverance Ross! He told me he had an opportunity which matched my experiences and skill set, something I really appreciated. Often times recruiters send out a wide net that doesn't really fit the individual, which is why folks often miss an actual fit! After our phone screen, we agreed that this was indeed a good fit for me, and then he went to work . . . landing me a telephone interview, live interview, and follow-up presentation all occurring within a very short time frame. Ross always provided excellent information and helped me prepare for every encounter with my future employer; and he was available ANYTIME to speak with me. I am very appreciative of how easy Ross made what can be a very stressful time very simple and straightforward. Thanks for your insights, organization, and professionalism Ross, and for believing in me.

​I worked with Ross for finding a perfect job matching with my knowledge and expertise. He was proactively working with me on every step of this selection process. After the interview, Ross provided feedbacks within 24h. I really appreciate his all the hard work behind the scene, which helped to find a better job. Thank you Ross!!